AGENDA
8.00: REGISTRERING OCH FRUKOSTMINGEL
8.30: FÖRELÄSNINGARNA BÖRJAR

Ami Hemviken – Innovativt ledarskap – från ord till handling
Ami Hemviken är idag Sveriges mest anlitade föreläsare inom ledarskap och kommunikation. Med humor och energi inspirerar hon sin publik till att våga utmana invanda beteenden och nå nya resultat. Med sin beteendevetenskapliga utbildning och sin bakgrund som projektledare tar hon sig an ledarskapets utmaningar men också glädjen i att få påverka och inspirera sina intressenter. En tydlig, målgruppsanpassat kommunikation är en av de viktigaste nycklarna till det innovativa ledarskapet. 
09.35-10.15 KAFFEPAUS
Per-Olof Sandberg och Christina Rydgren, Svenskt Projektforum
Ylwa Glissman, Installatörsföreningen
Kay Kojer, Skatteverket
12.10-13.10 LUNCH
Tuva Palm, CTO Nordnet – The Future of Finance: AI in Focus

Tuva Palm, Nordnet's CTO will look into the future of finance and how advances in AI will bring benefits to us all. Tuva will highlight the way AI in the financial world will make banking easier and more secure, and how Nordnet is leading the way in this area.
Tuva Palm, a technology and strategy focused product executive with great leadership skills and 18 years successful career within the IT industry – at companies such as Klarna and Oracle.Many know her as one of the hosts of STHLM TECH, the largest tech meetup in Europe, where she monthly discusses tech trends with investors, and give feedback on pitching start-ups on stage. She is furthermore in the Board of directors at Lunar Way, a Danish Neo-bank. In 2016 Tuva started at Nordnet Bank as CPO and CTO. Nordnet disrupted banking as the first completely digital bank in Europe 20 years ago. Now Tuva and her team aims at redefining the financial industry by building the next generation banking experience.

Tomas Wolf, Innovation360 – Innovationsledarskap – verktyg för att skapa mer innovativa projektgrupper
Tomas Wolf kommer berätta om varför traditionella projektstyrningsmodeller inte fungerar när företag försöker bli mer innovativa. Vad är det som krävs för att bli ett innovativt företag, där idéer inte bara förblir idéer utan omsätts till kommersiella produkter? Och vad skiljer en projektgrupp som tillåter innovation och en som inte gör det?
 Tomas är VD på Innovation360 Consulting, en ledande metod- och strukturpartner som hjälper företag att bli bättre på innovation. Tomas har lång erfarenhet från både som projekt- och programledning, samt från innovationsstyrning och innovationsprocesser.
14.30-15.00 KAFFEPAUS
Märtha Rehnberg – Technological Intuition – The must-have skill of the Digital Era
You are in the midst of grasping the technology that is disrupting your organization. Most likely, you are investing in a portfolio of technologies to hedge against an exponential, digital and deceptive future. You are "Facing the Future", stepping outside of the Matrix, and this makes you sleep at night. Are you now prepared for the reality you wake up to?
Märtha Rehnberg talks about 'Technological Intuition' as the new and ubiquitous skill needed to navigate key digital technologies related to Big Data and Artificial Intelligence. To this end, she also dives into industries that are in digital transformation to highlight some of the promises and perils that precisely depend on our ability to apply Technological Intuition.
Märtha Rehnberg is a technology optimist and critical thinker. With technology she believes we can solve the big
issues of our time, but widespread technological intuition is needed to unlock the promise and safeguard against the
peril of wrongful technology adoption. She has been selected as a 'Leader of Tomorrow' by the St
Gallen Symposium for three consecutive years, and profiled as a 'FemTech Leader' by Innotribe, the Carlisle &
Gallagher Consulting Group and the Digital Finance Institute.
16.10 TACK FÖR IDAG!
 Med reservation för ändringar. Fler talare kommer att tillkomma.
DAGENS MODERATOR- ANNA BELLMAN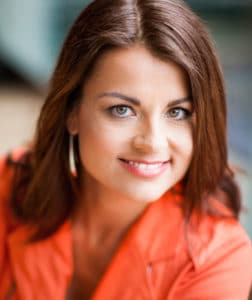 Pris: 
Early Bird för medlemmar i Svenskt Projektforum: 1 995 kr exkl. moms (ord. pris 3 995 kr)
Ej Medlem Svenskt Projektforum: 2 995 kr exkl. moms (ord. pris 3 995 kr)