IPMA Young Crew Sweden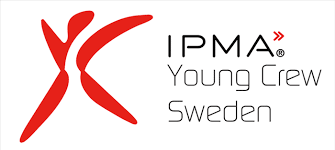 IPMA Young Crew Sverige är ett nätverk för studenter, unga yrkesverksamma och alla som är intresserade av projektledning upp till 35 års ålder. Målet är att höja projektlednings-kompetensen och förbereda unga projektledare i Sverige för en framtida karriär inom projektledning. Young Crew Sweden arrangerar olika events och nätverksträffar för och av projektledare och talare från olika branscher. Engelska är det huvudsakliga språket i nätverket.
Vi ingår i IPMA Young Crew som är ett internationellt kunskapsnätverk med fokus på erfarenhetsutbyte, nätverkande samt individuell och professionell utveckling. I dagsläget är IPMA Young Crew aktiva i ett 20-tal länder och varje Young Crew organiseras sedan genom IPMAs nationella projektorganisationen, i detta fall Svenskt Projektforum. Du måste vara medlems i Svenskt Projektforum för att bli medlem i nätverket IPMA Young Crew.
Bli medlem genom att anmäla dig här>!
Vill du veta mer om IPMA Young Crew Sweden och våra kommande events?
Hör av dig till youngcrew@projektforum.se eller följ oss på sociala media.
---
In English
IPMA Young Crew Sweden is a network for students, young professionals and anyone interested in project management up to the age of 35. We are part of the non-profit organisation Svenskt Projektforum, the Swedish certification body of IPMA. Our goal is to become a key contributor in raising project management knowledge and preparing students and young project managers in Sweden for a future career. We want to provide our members with an active network, challenging tasks and the latest updates in project management. Our activities include organizing seminars, lectures and workshops that are held by project management professionals and speakers from various industries.
More about our mission
Promote IPMA's standards and values.
Make a place for all the people who are interested in project management for sharing their knowledge and learning together.
Exchange knowledge and experience on project management.
Promote career development of young professionals in the field of project management.
Build up a community of young management professionals and be the bridge between them and more experienced professionals.
Introduce coaching as a learning technique.
Our vision

To contribute to a better project world.
Our core values
Diversity
Transparency
Integrity
Accountability
Knowledge sharing
Teamwork
Become a member of Svenskt Projektforum and IPMA Young Crew here>
Do you want to know more about IPMA Young Crew and our upcoming events?
Please contact youngcrew@projektforum.se or follow us on social media.
IPMA Young Crew Sweden on social media

IPMA Young Crew Sweden

IPMA Young Crew Sweden

IPMA Young Crew Sweden
Upcoming events/Kommande aktiviteter